Skylar Grey CMLXXXVII :: New Album NATURAL CAUSES x Fall Album Tour Announced – Releasing 23-SEP-2016 | Artwork+Flyer+Tracklisting
UPDATE | IMAGE ::
The tour poster for Ms. Grey's upcoming NATURAL CAUSES album tour has been posted to her socials – check out the tour dates version below, and click it to view the clean version via Ms. Grey's Instagram! Tickets go on sale this Friday (August 19) – keep an eye on Ms. Grey's socials and check back here for the link to grab tickets once they go live!
Skylar Grey – NATURAL CAUSES | Tour Poster ::

—-    —-    —-    —-
UPDATE | INFO ::
Through an exclusive press release via Billboard, Ms. Grey has also now revealed the tracklisting for NATURAL CAUSES – check it out below!
Additionally, an official NATURAL CAUSES album tour (sponsored by Eppa SupraFruta Sangria) was announced – stay tuned to SGN for the announcement when the tickets are available this Friday (August 19)!
Skylar Grey – NATURAL CAUSES | Tracklisting ::
0/ Intro – Wilderness
1/ Jump
2/ Straight Shooter
3/ Kill For You
4/ Come Up For Air
5/ Off Road
6/ In My Garden
7/ Real World
8/ Lemonade
9/ Moving Mountains
10/ Picture Perfect
11/ We Used to Be Bad
12/ Closer
—-    —-    —-    —-
Get ready.
After teasing fans last week via her Instagram, Ms. Grey has just properly announced her new full-length album release – NATURAL CAUSES! The official drop date is set for September 23, and the artwork can be found below!
Now spread the artwork and word around about @SkylarGrey's new album #NATURALCAUSES, and let everyone know how hyped you are for it!
Skylar Grey – NATURAL CAUSES | Album Artwork ::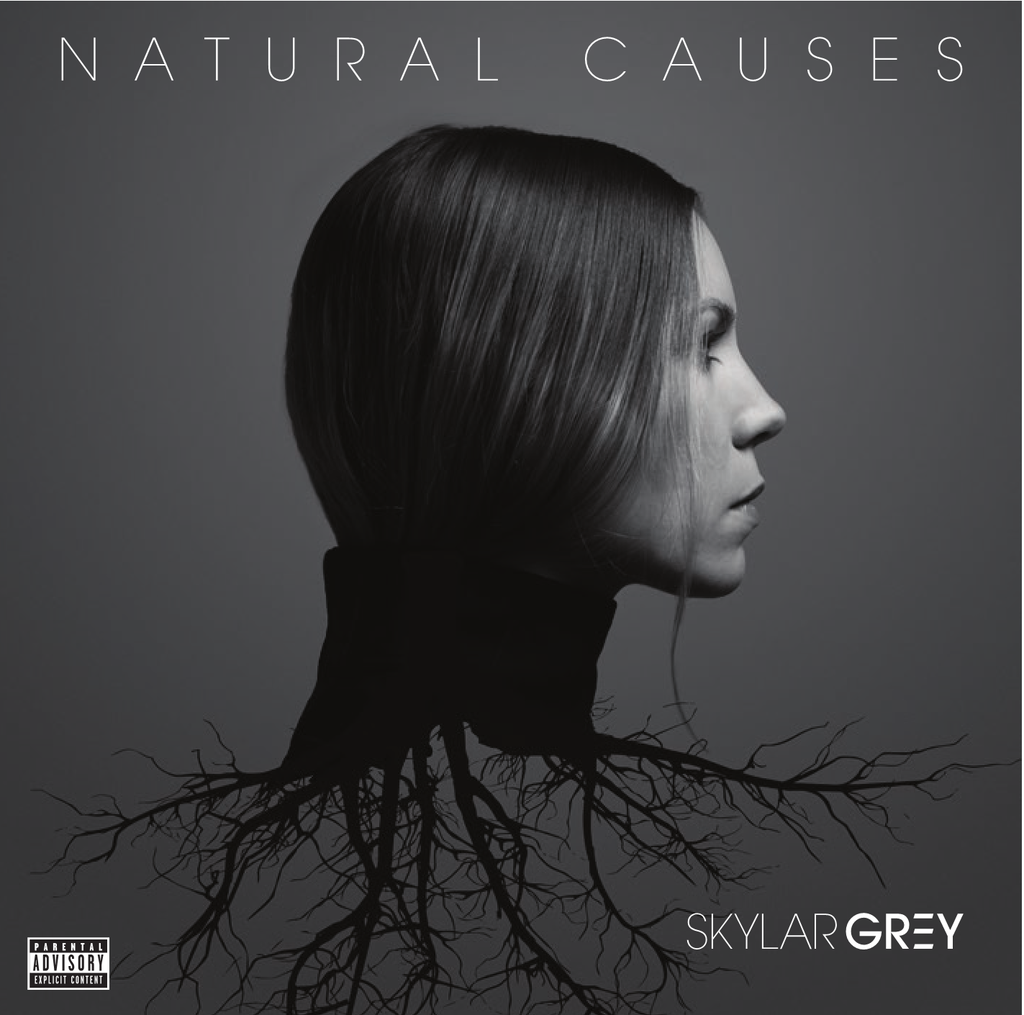 ——–        ——–        ——–